If your child finds the content too hard at any point of the learning process, you can always change the level of difficulty. It only takes a minute and helps your child learn new material gradually.

How can I switch the level of difficulty in the app?
- Make sure that you're connected to the Internet
- Tap the gear button to open Settings:
- Choose your child's age: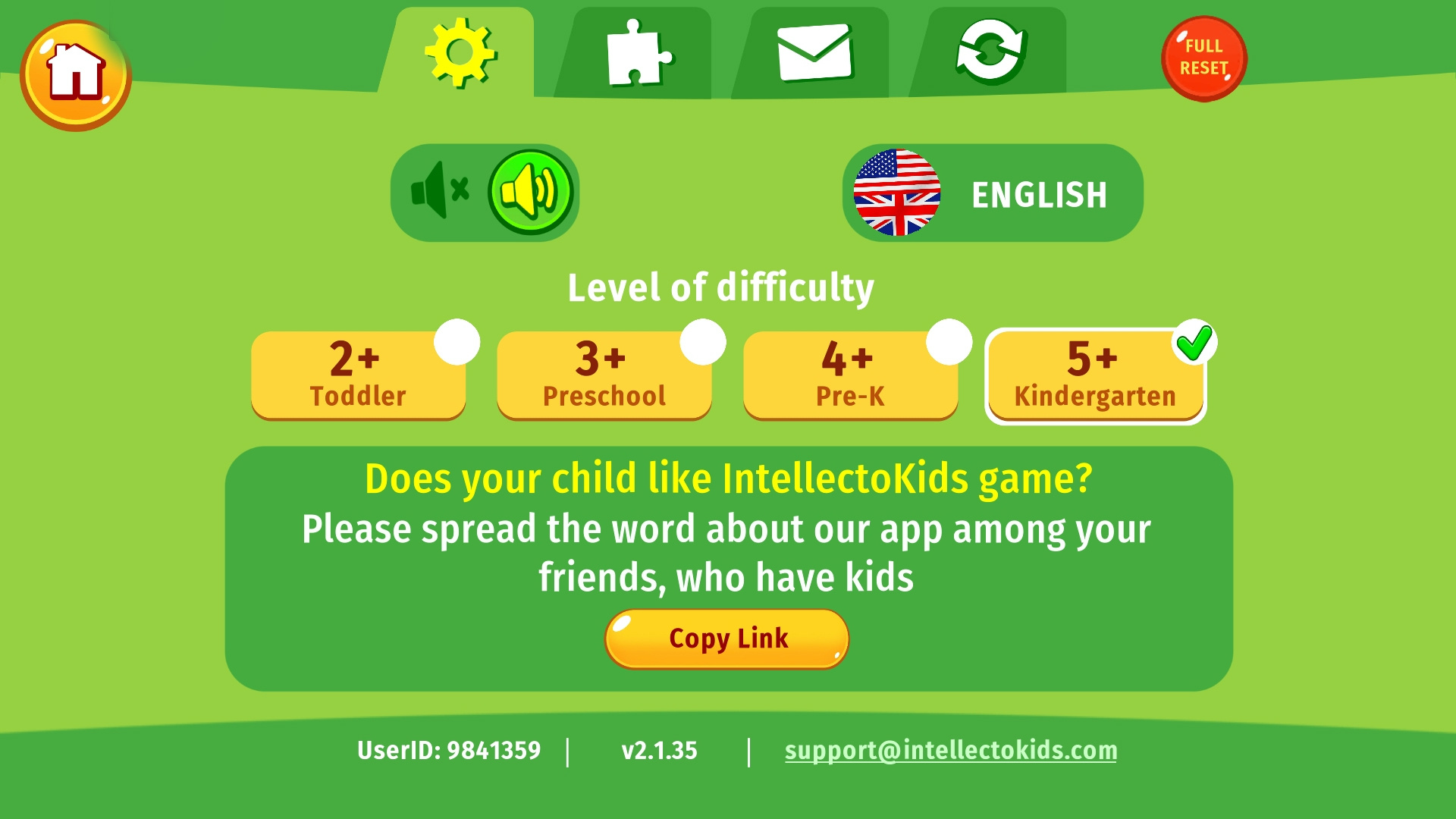 And that`s all! :)
That`s important
Level change affects the difficulty of the content only in the Learning Games app. Besides, changing the level of difficulty may sometimes entail losing all the previous game progress.