We make sure to update our apps as often as possible. However, it takes time to develop proper content to bring the best educational experience to your child.

Usually, new content is released once a week. You can see the information on past releases inside the app:
- Go to the main page of your app (the one with the train),
- Tap the bell sign in the left lower corner of the page.
You will see the list of updates coming soon: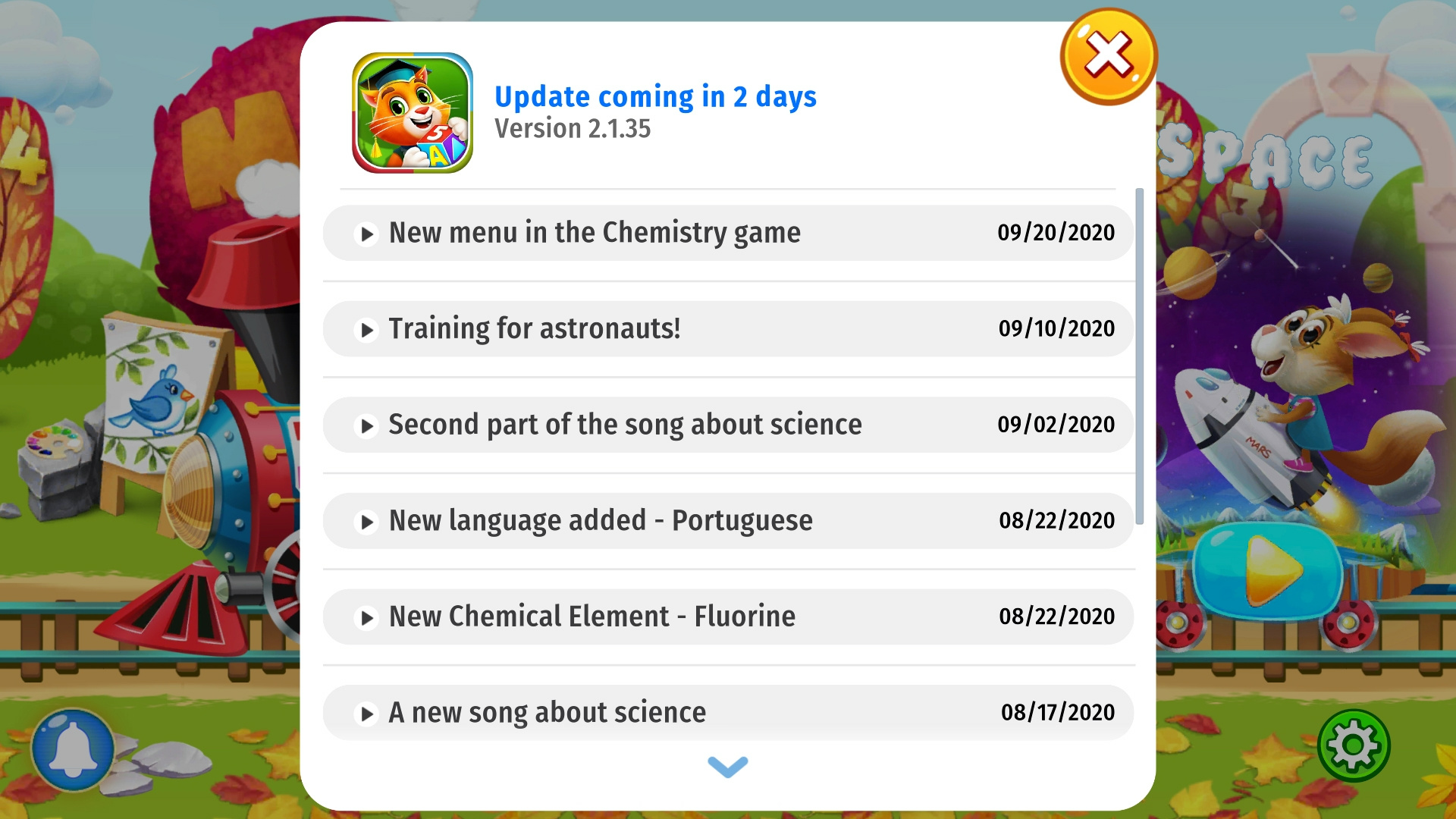 Please note that we make our best to release new content according to the plans provided in that window. However, some dates might be changed depending on the development process as it has several stages and involves a lot of people.